FAQ: Home Warranties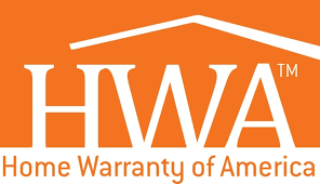 WHAT IS A HOME WARRANTY?
A home warranty is a yearly service contract which covers the replacement or repair of important household appliances and home system components that inevitably break down over time.

WHAT DO HOME WARRANTIES COVER?
HOME WARRANTY PLANS allow you to safeguard your budget from expensive home repairs. Some common household systems and appliances that are covered by a home warranty: Washer, dryer, plumbing systems, garage door systems, air conditioners, refrigerators and more!

WHAT TO KNOW BEFORE YOU BUY YOUR HOME WARRANTY?
A home warranty from Home Warranty of America (HWA) removes the worry about the high costs of repairing or replacing your home's appliances or mechanical systems if they break or fail. It also removes the uncertainty that comes with searching directories and reviews for contractors, repair technicians, or other service vendors.
When a covered appliance or piece of equipment breaks down due to normal wear and tear, simply dial our toll-free, 24-hour hotline, and an authorized service technician will be dispatched to your home by our knowledgeable customer service representatives.
ORDER A BROCHURE NOW DETAILING WHAT IS COVERED AND HOW IT CAN BENEFIT YOU.