Tuesday, August 22, 2023 / by Lisa Taylor
Unmasking Fixer Upper Myths:
From Dreamy Renovations to Reality Checks
Before embarking on the exciting world of fixer-uppers, it's wise to do a bit of homework to uncover the pros and cons of purchasing such properties. We've all watched HGTV and seen how easy it is, but reality can be somewhat different!!
Let's take a look at the Myths and Facts and then you can decide if it's the journey you want to take.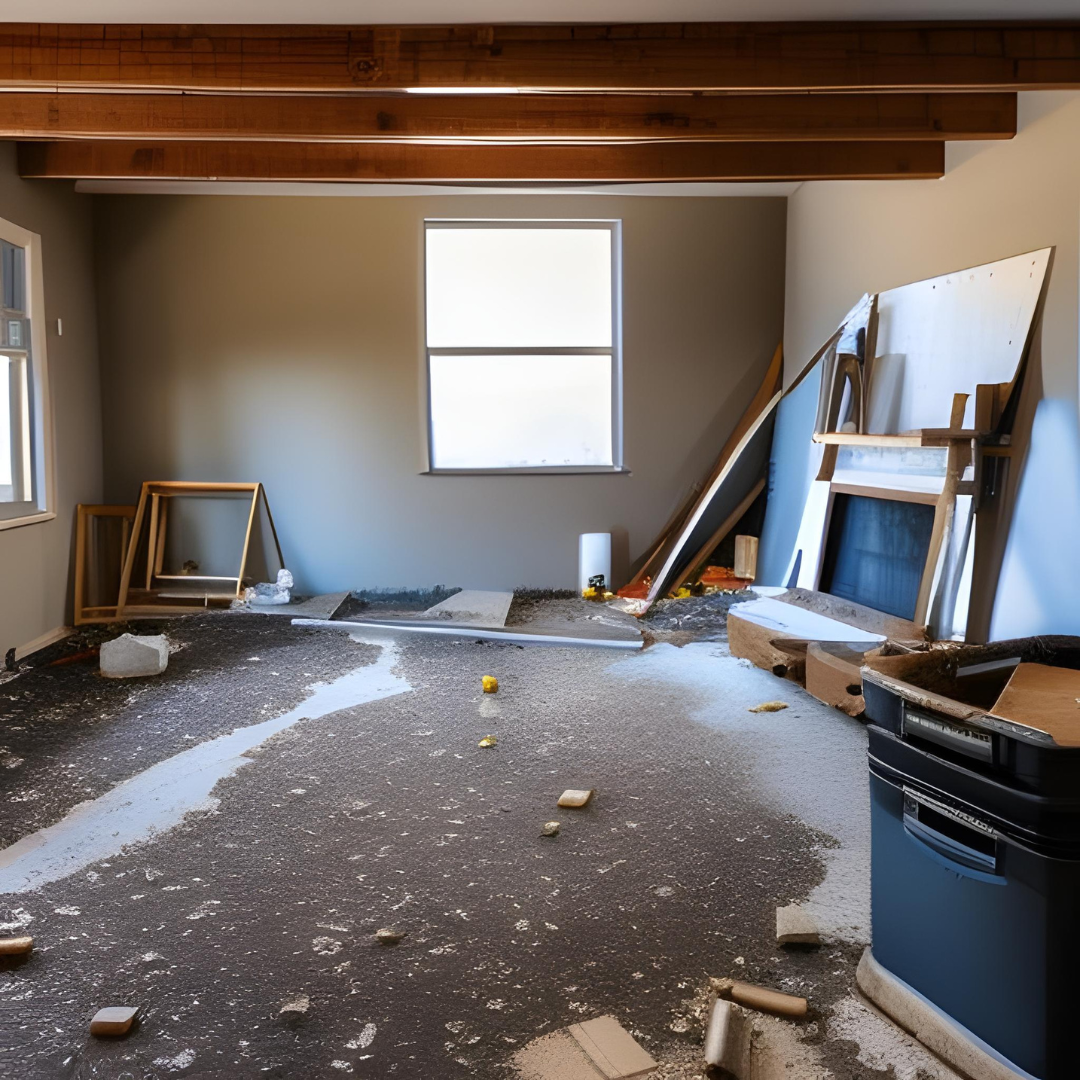 The Fixer-Upper Profit Bonanza
The allure of striking it rich in the real estate market by snatching up a run-down property at a steal, revamping it, and swiftly selling it for a handsome sum can be hard to turn away from. But is it really that simple?
FACT
Selling a "fixer upper" involves strategic pricing. The asking price should mirror the costs needed to restore the property to its original state. This price aims to balance the home's value and renovation expenses by factoring the difference between its market price and projected renovations. To avoid overinvesting in renovations, it's wise to maintain a careful approach. Whether buying or selling, comprehending these pricing dynamics empowers informed decisions and maximizes investment potential.
Home Inspections for Fixer-Uppers: Don't Skip Them
You're going to be redoing everything in the house, so why bother with an inspection?
FACT
When you're eyeing a fixer-upper, never skip the home inspection! While cosmetic issues might be obvious, those sneaky structural defects need an expert eye. Home inspectors, the real heroes, not only point out the problems but can also estimate the repair costs. So, before you dive into that fixer-upper adventure, make sure you've got your trusty home inspector by your side. It's a smart move that saves you from unexpected headaches and expenses down the road.
Bargain Hunt in any Neighborhood
Buying affixer-upper in a less desirable neighborhood is the best way to make money.
FACT
When choosing a fixer-upper, ponder this: While a budget-friendly option in a less-desirable location might appeal, investing more in a better neighborhood often yields greater future value. While a bit cliché, the saying "location...location...location" kind of says it all. Though simplified, it underscores the significance of choosing wisely. Opting for a fixer-upper in a sought-after area may demand higher upfront costs, yet the benefits such as peace of mind and enhanced resale value should not be underestimated.
Enhancing this home will double its value upon resale
A home's selling price aligns with market trends and buyer expectations, regardless of invested upgrades. Assessing return on investment entails various considerations:
1. Neighborhood Dynamics: The locale plays a pivotal role in attracting buyers. Different neighborhoods draw distinct buyer profiles. First-time buyer-dominated areas prioritize affordability over extravagant finishes.
2. Neighborly Influence: Surrounding properties significantly impact a home's value. A well-maintained home amidst dilapidated ones may face price challenges, while a harmonious neighborhood bolsters property worth.
3. Contextual Surroundings: Buyers value convenience within serene environments. While proximity to schools may seem attractive, noise and traffic concerns may influence buyer decisions.
Calculating returns demands a comprehensive understanding of these elements to make informed decisions in the dynamic real estate landscape.
When conducting a comprehensive analysis of the pros and cons of purchasing a fixer-upper, it's advisable to perform a detailed financial evaluation. This entails assessing various financial aspects to ensure a well-informed decision.
And remember, if you're not handy, you need to include the cost of hiring a professional in those calculations!
Taking a run-down property and turning it into your castle is rewarding, but it takes a lot of work and isn't for the faint-hearted.
If you would like more information or help in finding your property, please reach out. I'm here to help make your dreams a reality.
---