Tuesday, April 25, 2017 / by Karey Kendrick
For Immediate Release
Palm Beach Area Realtor Rick Kendrick Recognized for "Quantum Leap" in Real Estate Sales
In the highly competitive world of real estate sales, to step ahead of the pack requires a combination of skill, hard work and passion. Recently, Palm Beach realtor Rick Kendrick of Chasewood Realty, Inc. celebrated being awarded this year's "Quantum Leap" award by top Real Estate Trainer Craig Proctor, a recognition of his commitment to delivering the best in real estate services.

April 23, 2017
Some say the best recognition is the kind that comes from your peers. In that spirit, Palm Beach area realtor Rick Kendrick, the Team Leader of the Rick Kendrick Home Selling Team at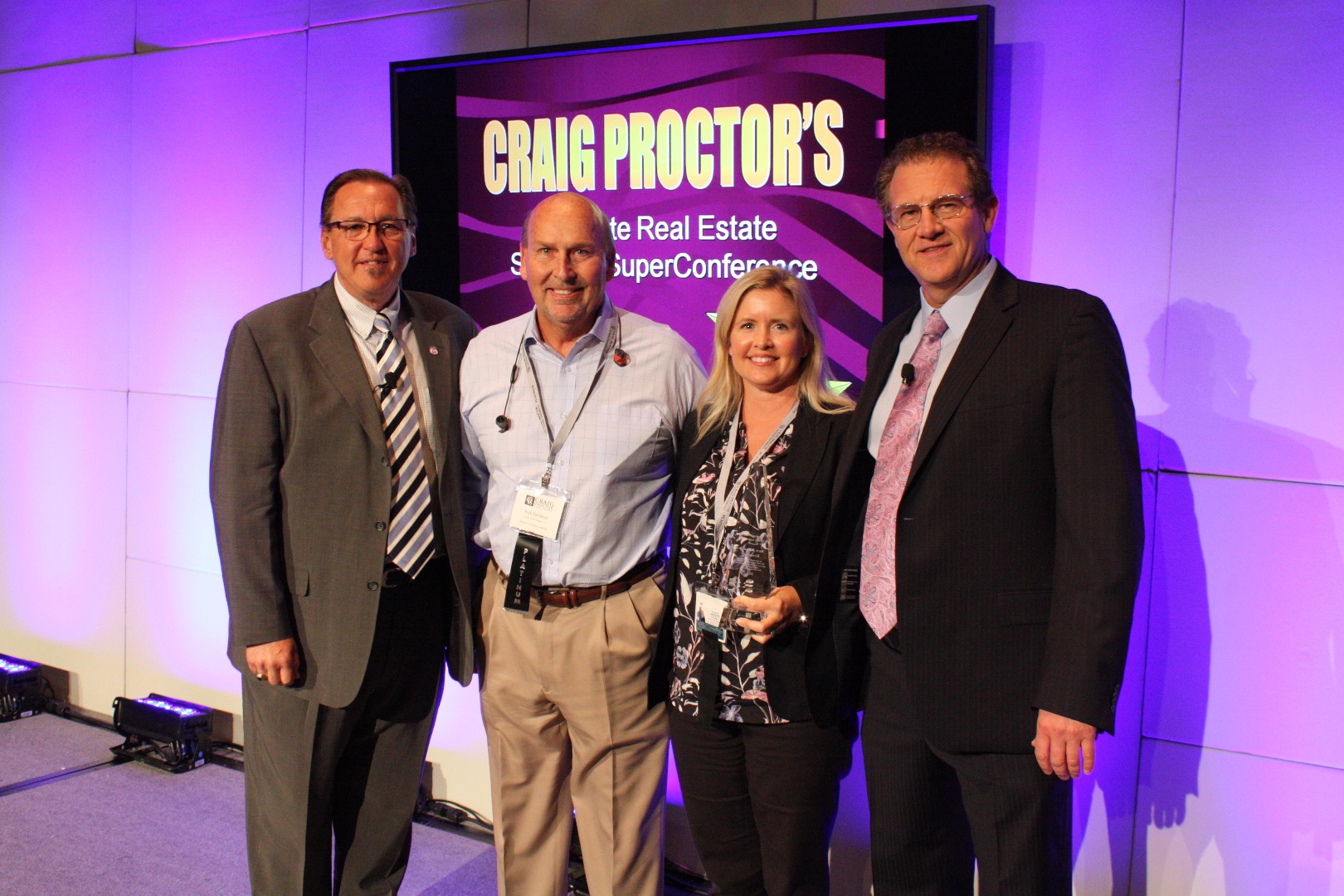 Chasewood Realty, was very happy to announce he has received the coveted "Quantum Leap" award from real estate training guru Craig Proctor. The award, which is given to the person who has made the most significant gains in their real estate business in the past year, was delivered on April 22nd, 2017 at the Craig Proctor Super Conference in Anaheim, California.
"We were completely honored to receive such a prestigious award and being recognized for our hard work," commented a grateful Rick Kendrick. "Our goal is to build a team of elite agents who deliver exceptional professional real estate services. Craig's system has allowed us to implement means to ensure superior customer service, which is one of the keys to success in the real estate world."
According to Kendrick, the "Quantum Leap" award, coming from Craig Proctor, holds a very special meaning to him due to the Real Estate Trainer's remarkable accomplishments. Craig Proctor is the creator of the Quantum Leap System, which innovatively applies the concept of leverage, specialization and systemization to provide superior real estate service. His system has shaped the lives of over 30,000 Real Estate Agents across the Glove. A successful agent himself, Craig was a top agent for RE/MAX Worldwide, selling over $1 Billion of real estate himself in his career that lasted more than two decades. As a Real Estate Trainer, Craig has coached more agents to millionaire status than any other trainer. By openly sharing his step-by-step approach, Craig teaches agents not only how to dramatically increase their results, but also how to vastly improve their quality of life, something which Kendrick himself has experienced first hand.
Craig Proctor, remarked about Kendrick winning the award, "The Craig Proctor Quantum Leap Award is presented to agents who have demonstrated exceptional gains in Real Estate success achieved through aggressive and inspired implementation of the Craig Proctor Real Estate Success System. Rick and Karey recognized early that operating like other ordinary agents would bring them ordinary results. They set a goal to not only sell more homes, but to also build a successful business. By intelligently and aggressively leveraging the Craig Proctor Real Estate System, they've achieved huge success and are representative of the best in our industry."
In addition to providing the highest levels of real estate service, Kendrick is also a big believer in giving back to the community and is donating a part of his income to help Little Smiles. His goal is to raise $10,000 to help Little Smiles in their efforts to put smiles on the faces of sick children in area hospitals.
The feedback the Rick Kendrick Home Selling Team, and Kendrick himself, continues to receive has been more than positive across the board.
For more information, be sure to visit http://www.RickKendrickTeam.com.
MORE ABOUT Rick Kendrick
Rick resides in North Palm Beach, Florida with wife Karey Kendrick, Broker/Owner of Chasewood Realty, Inc. He is a proud father to two adult boys, Ryan who lives in Nashville and Michael who lives in Jersey City. They share a passion for boating and are actively involved in the North Palm Beach Yacht Club.
Media Contact
Company Name: Chasewood Realty, Inc.
Contact Person: Rick Kendrick
Email: rick@chasewoodrealty.com
Phone: 561-702-4782
City: North Palm Beach
State: FL
Country: United States
---